by CRYO Bangkok, Dec 16,2019
Aging is an inevitable process, yet society has shaped the minds of several people to point out the negative aspects of aging, particularly its effects on an individual's physical appearance and self-esteem. In Nora Ephron's best-selling book titled 'I Feel Bad About My Neck', she expressed grief towards aging as she writes, "Our faces are lies and our necks are the truth. You have to cut open a redwood tree to see how old it is, but you wouldn't have to if it had a neck". Unfortunately, we cannot stop the clock from ticking, but we can still age gracefully through several methods that can defy or slow down the aging process.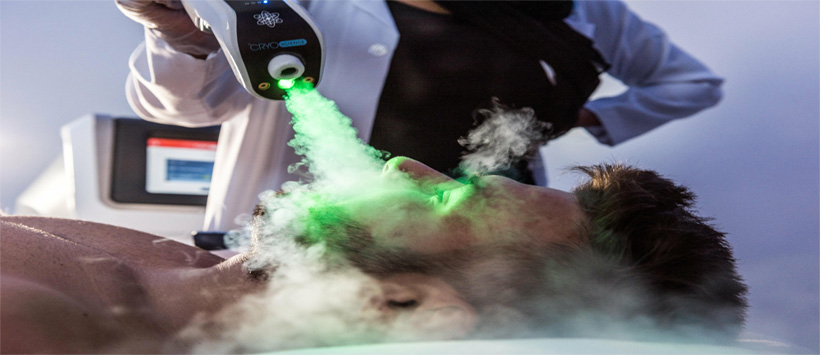 Though acceptance is the first key to age gracefully, who wouldn't want to be fab at sixty? Who wouldn't want to get the compliments from their family and friends that they look young for their age? To help you achieve that radiant skin and youthful vigor, this article will give you some tips to conquer the signs of aging.
The signs of aging usually appear at the age of 25 wherein wrinkles, loss of volume and loss of density become apparent. At the earlier stage of aging, fine lines tend to show as small, shallow expression lines on the outer corner of the eyes. However, these fine lines can be triggered by facial expressions such as frowning. Thus, it becomes deeper and more noticeable. On the other hand, changes in skin structure, particularly a decrease in the production of hyaluronic acid and lipids as well as 1% annual loss of collagen can lead to loss of volume. This results to the inversion of the triangle of beauty. Hence, sagging facial shape, wrinkling of the forehead and brows and drooping mouth corners become evident. Furthermore, structural changes in our skin can also affect its density. This can eventually lead to deeper wrinkles and loss of skin radiance.
Determine and avoid the factors that can cause aging
Aging can either be intrinsic or extrinsic. Intrinsic aging refers to the natural aging process influenced by the changes in the structure of the skin and the efficiency of cell functions. The two most important factors that can contribute to intrinsic aging are poor blood supply and genetics. Compared to aging skin, young skin has stronger connections between each layer which makes the delivery of moisture and nutrients more efficiently. Aside from this, regarding an individual's genetic make-up, people with fair skin are also likely to age faster than those with a dark complexion.
On the other hand, extrinsic aging refers to skin degeneration related to oxidative stress or cellular damage due to free radicals. As the skin ages, it loses its ability to counteract the effects of free radicals. These can be accelerated by different factors such as exposure to ultraviolet rays, pollution, smoking and poor nutrition.
Cooling to defy skin aging
Aside from promoting a healthy lifestyle and minimizing exposure to certain factors that can cause aging, various treatment options are widely available to achieve radiant youthful skin. These interventions include taking antioxidants or supplements and undergoing anti-aging beauty treatments, such as cryotherapy. Different forms of cryotherapy increase collagen production in the deeper layers of the skin, which supports the skin's capacity to rejuvenate itself, regain elasticity and appear smoother. Moreover, cooling also promotes hyaluronic acid production, which is responsible for maintaining skin moisture through its unique capability of retaining water that keeps the turgor, resilience, and pliability of the skin.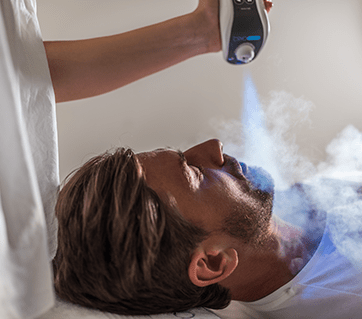 References:
American Academy of Dermatology. (n.d.). Retrieved January 5, 2017, from American Academy of Dermatology: https://www.aad.org/public/skin-hair-nails/younger-skin/causes-of-aging-skin
Bouchez, C. (2007, December). Web MD. Retrieved January 5, 2017, from Web MD: http://www.webmd.com/beauty/features/top-6-antiaging-breakthroughs#1
Eucerin. (n.d.). Retrieved January 5, 2017, from Eucerin: http://www.eucerin.co.uk/skin-concerns/ageing-skin/in-general
Ganceviciene, R., Liako, A. I., Theodoridis, A., Makrantonaki, E., & Zouboulis, C. C. (2012). Skin anti-aging strategies. Dermato-endocrinology , 308 – 319.
Kam, K. (2007, June 12). WebMD. Retrieved January 5, 2017, from WebMD: http://www.webmd.com/healthy-aging/features/the-art-of-aging-gracefully
Papakonstantinou, E., Roth, M., & Karakiulakis, G. (2012). Hyaluronic acid: A key molecule in skin aging. Dermatoendocrinology , 253 – 258.
Simon, H. (2012, December 18). Retrieved November 7, 2016, from University of Maryland Medical Center: http://umm.edu/health/medical/reports/articles/skin-wrinkles-and-blemishes
Newsletter
Subscribe to get our best °CRYO stories straight into your inbox!
No spam, Only high-quality content
Recent Posts
Beauty

by CRYO Bangkok, Dec 16,2019

Whole-Body-Cryotherapy

by CRYO Bangkok, Dec 16,2019

Cryo

by CRYO Bangkok, Nov 15,2019